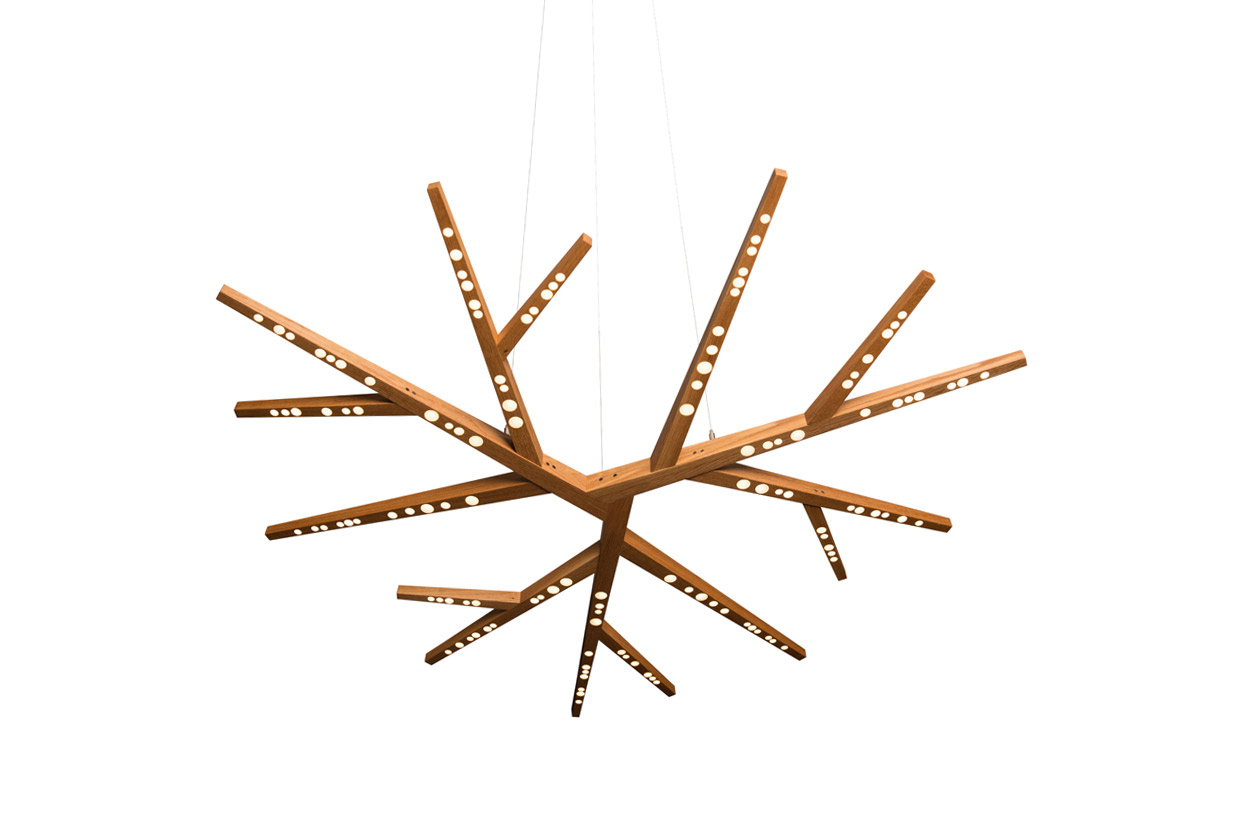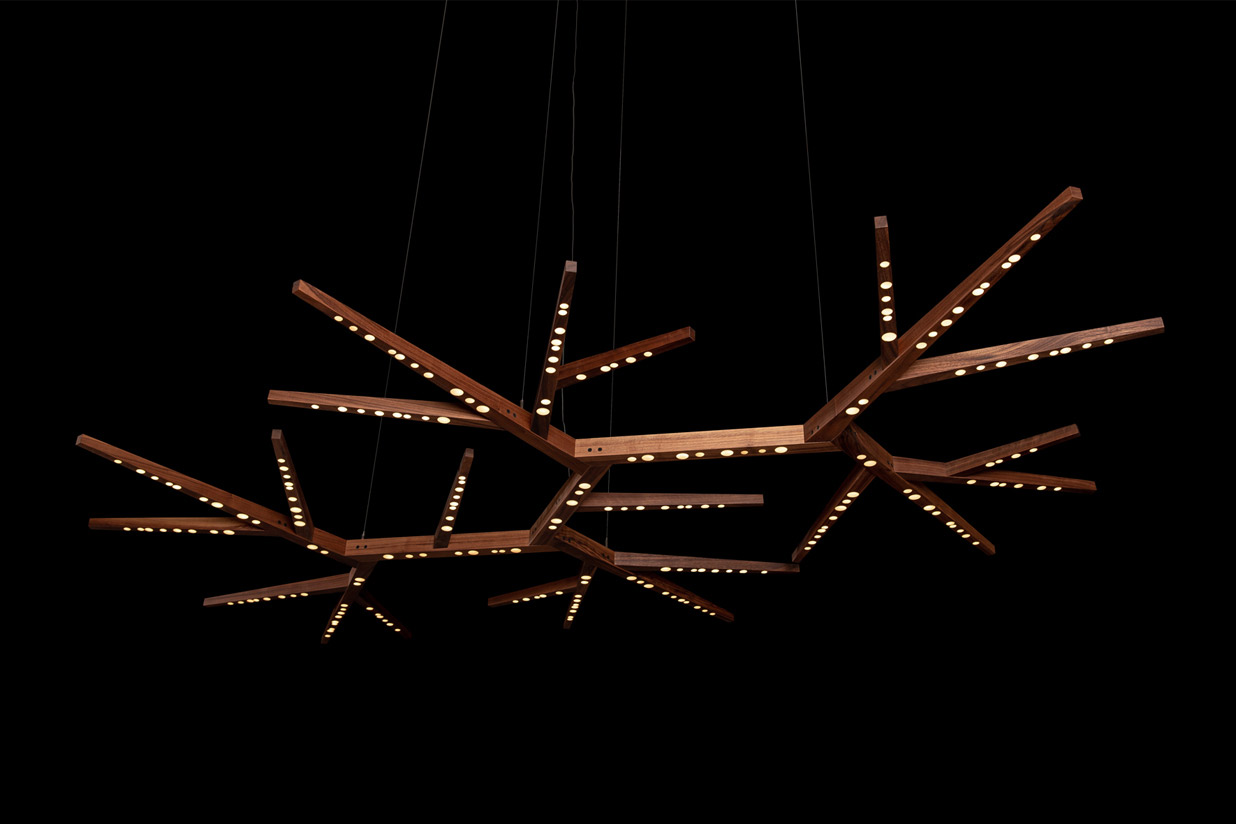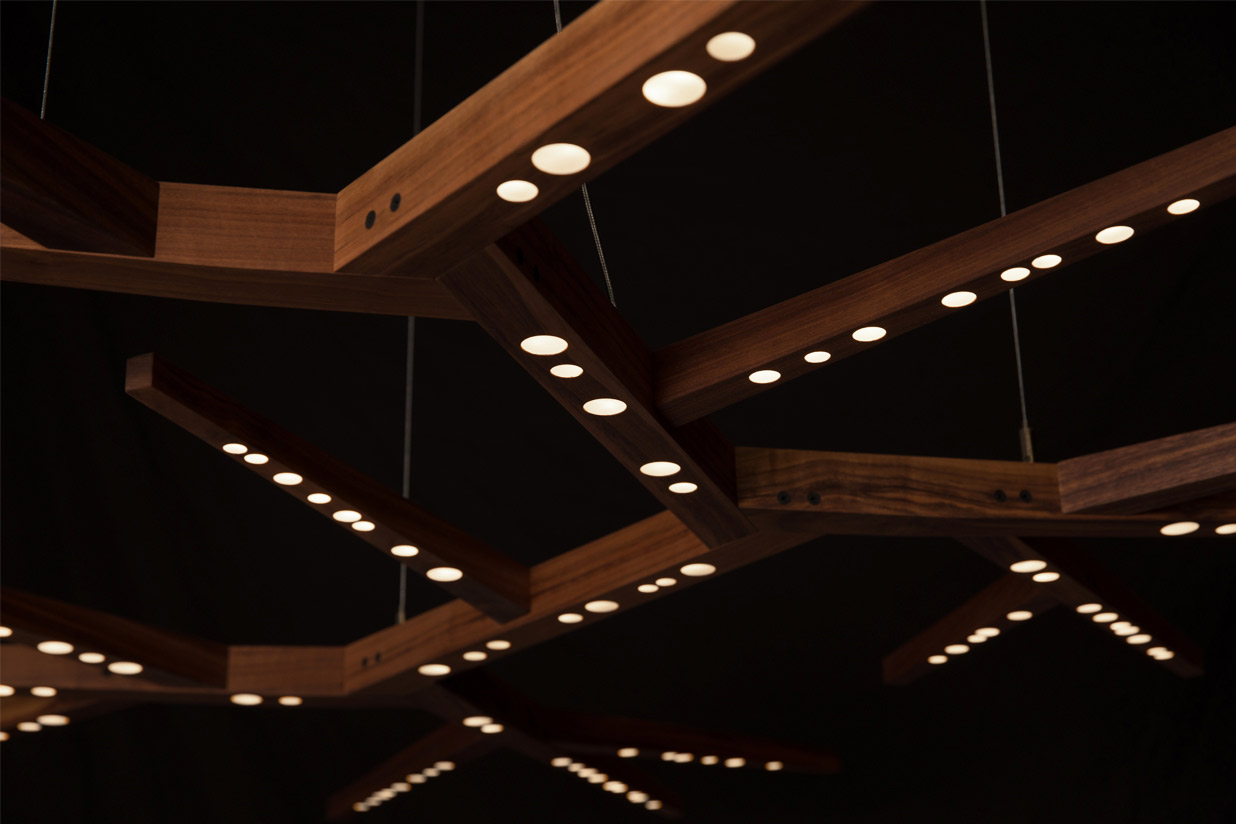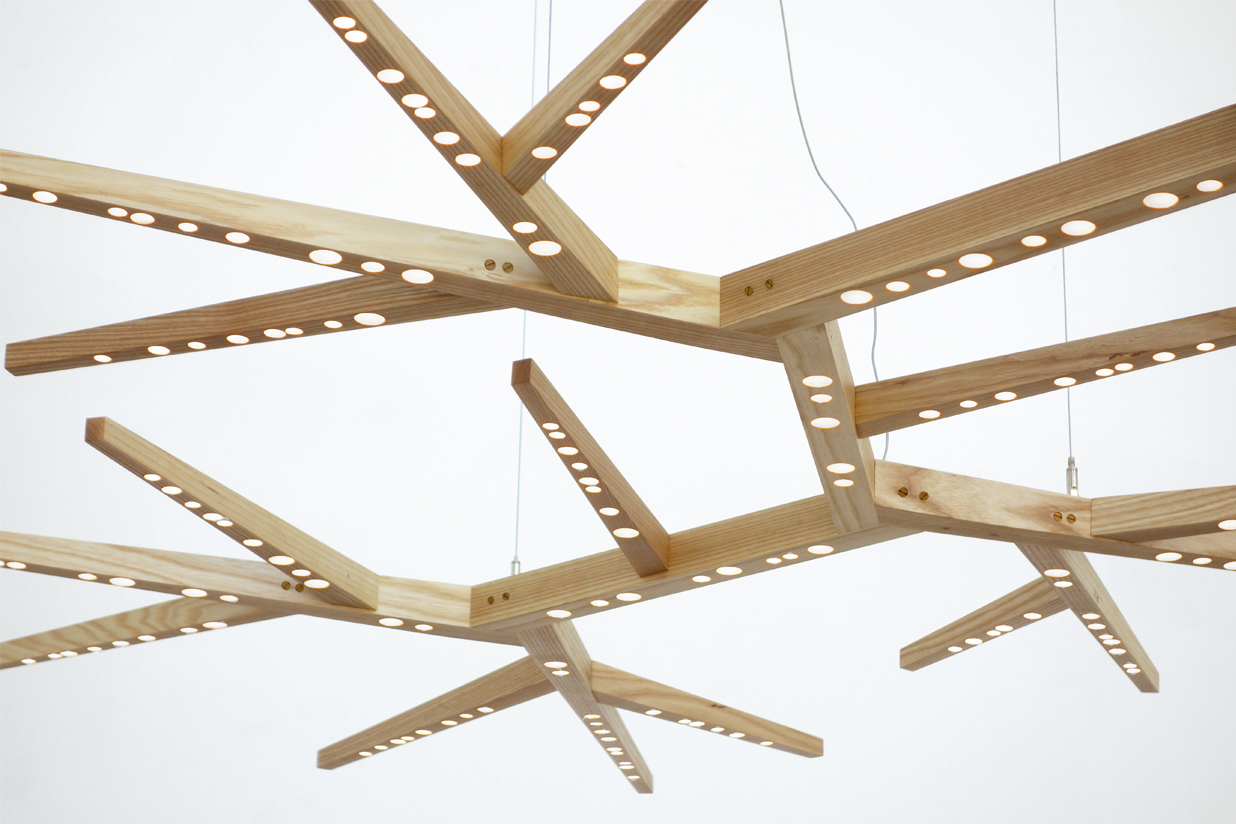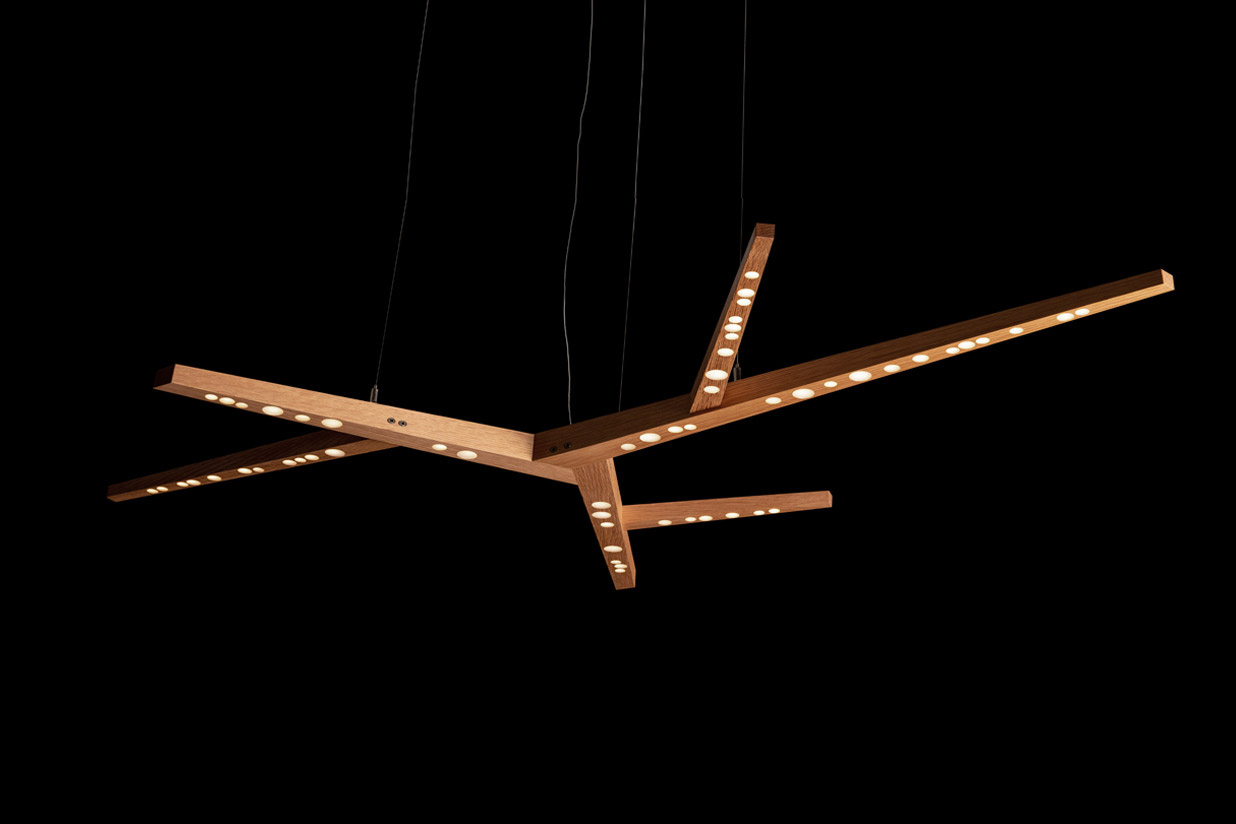 Myco Hardwood LED Lighting Fixture
With the Myco light we have created a form that is crisp and rational yet implies the randomness and beauty of organic growth. The Myco gives off a soft ambient light, akin to candlelight, perfect for conversation around the dinner table or to add atmosphere to a larger space.
As with much of our work, the Myco is inspired by forms and half-hidden geometries that exist everywhere in nature. In this case, our observations of the root structures of mushrooms became the inspiration for the abstracted branching forms of the Myco series.
The Myco is designed as a modular branching system that can be scaled to meet the requirements of different spaces - from smaller branching forms to hang above an intimate dining room table, to an expansive network of branches that becomes a canopy of light in a living room, restaurant or public space.
We invest a great deal of craftsmanship into each Myco light, taking great satisfaction from it's details and finish. These lights are made to order entirely by hand by experienced craftspeople in our Vancouver studio. We believe that by combining unique design, quality materials, and an enormous amount of embodied craftsmanship, we create work that resonates with people. We design and build each Myco light with the expectation that it will last long into the future.
The Myco light is handcrafted from black walnut, ash, Douglas fir or white oak. Other species of wood and custom finishes are available upon request. The Myco is lit with 12V LED lamps and finished with a LEED compliant, non-toxic, low VOC finish.